Instruction:
Retrieve the Application ID from your last application. If you need help finding it please contact the terminal.
Select the terminal that you applied.
Enter your Application ID & Social Security number in the provided space.
Make the appropriate changes/additions to your application and Re-sign.
Once all updates have been made select send.   PLEASE NOTE that you will be issued a new Application ID.
For additional help call: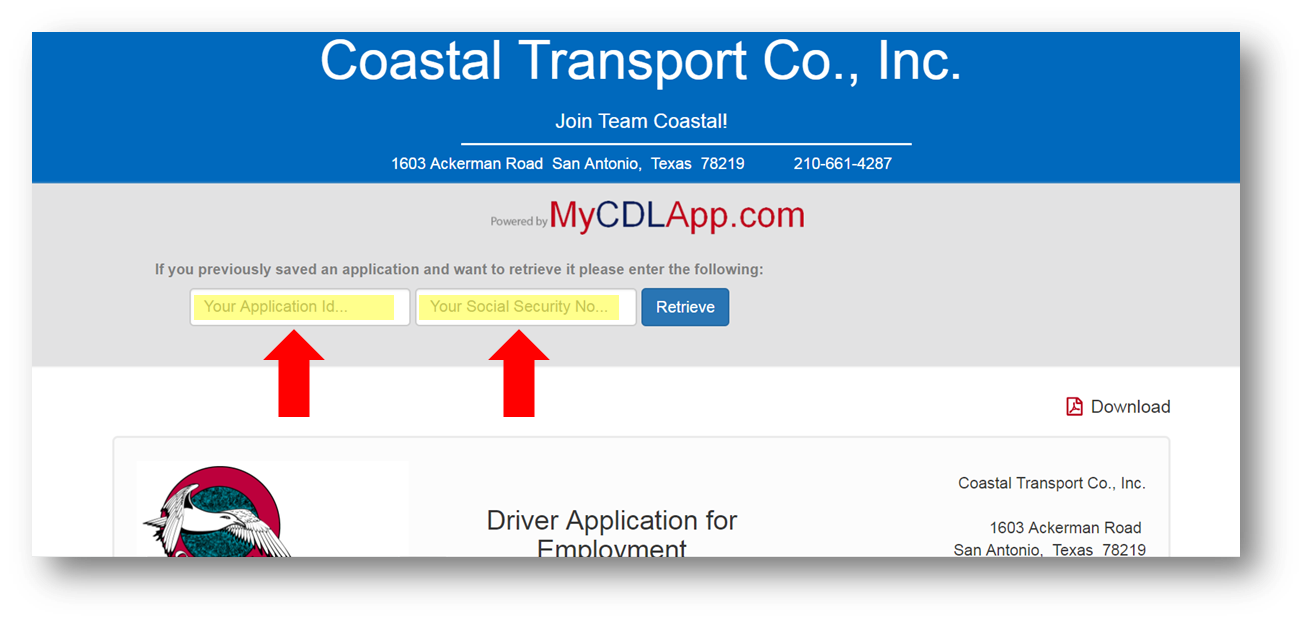 SELECT THE TERMINAL THAT YOU APPLIED